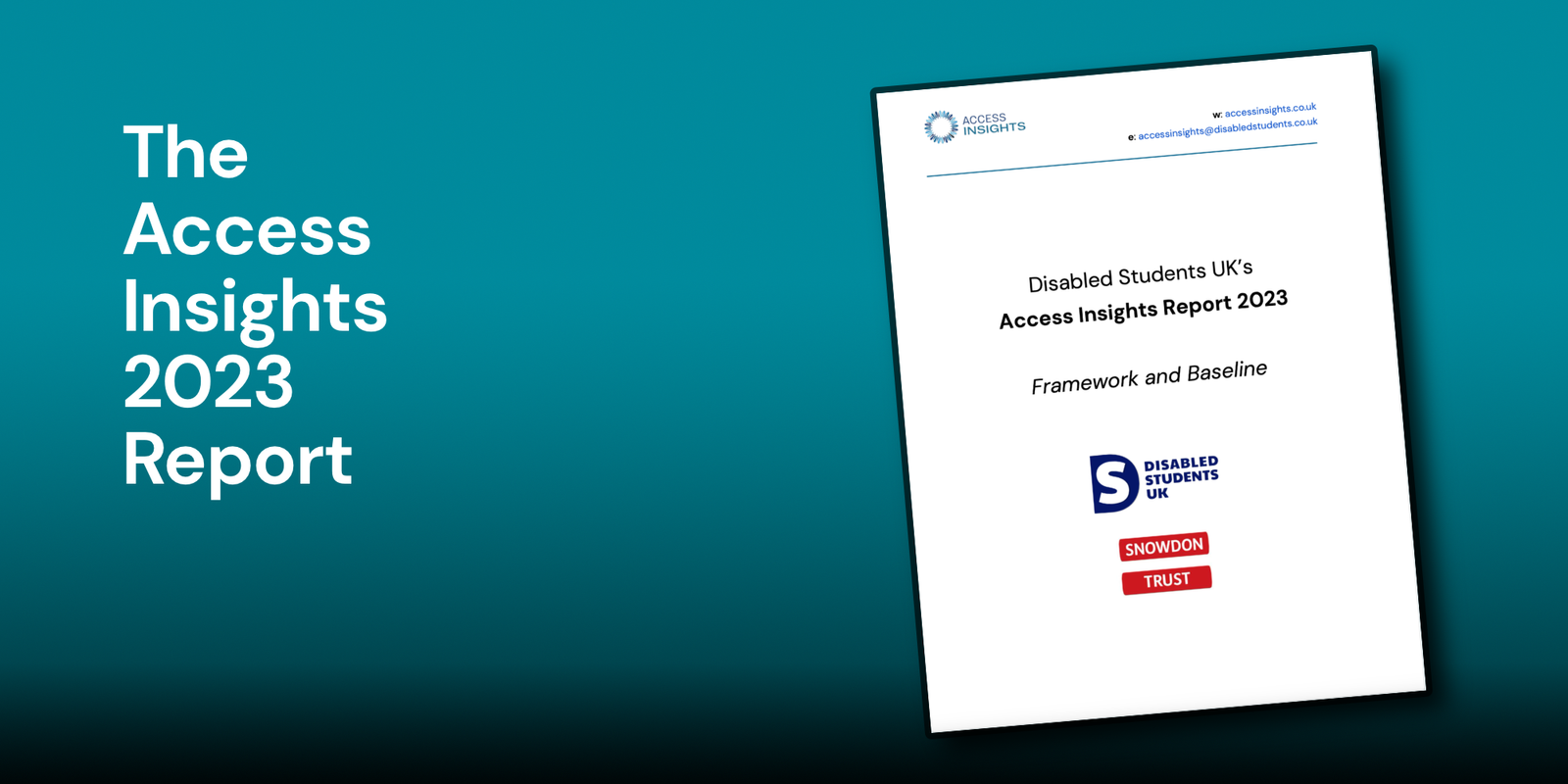 The Access Insights 2023 Report
The Access Insights 2023 Report has been created by our research team from the findings of the Annual Disabled Student Survey. Over 1300 disabled students shared their experience with Disabled Students UK from over 100 universities and Higher Education institutions in the first year of running the survey, making it the largest survey of its kind.
Download the report
Watch the report launch event
The report launch event is taking place on Wednesday 29th November at 12:30. The recording for this will be made available shortly after the event.